Laws have changed so that more people than ever can legally grow cannabis at home. They can grow marijuana for medicinal purposes and recreational use. Some jurisdictions are allowed to raise larger quantities of weed than others. But no matter what your legal limit is, your cannabis needs loving care and the best nutrients.
By nutrients, we mean fertilizers. Not all plants are equal, so what you feed to your houseplants isn't necessarily good for your cannabis. Some nutrients make for better flavor and higher highs. So we've researched the top fertilizers for weed and reviewed them here for you.
Let's begin with some assortment packs.
General Hydroponics General Organics Go Box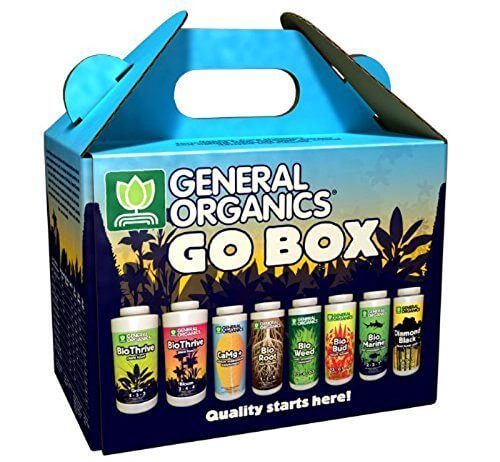 [bfa asin="B004PS4B08"] [bfaca asin="B004PS4B08"]
Organic is best when growing weed. If you're growing hydroponically for the first time, you can't go wrong with General Hydroponics General Organics Go Box. They have lots of experience manufacturing fertilizers specifically made for growing cannabis.
Each Go Box comes with pint bottles of BioThrive Grow and Bloom plus 8-ounce samples of each Go liquid nutrient like CaMg+, BioWeed, BioBud, BioMarine, and Diamond Black. Each nutrient is organic, but not all are OMRI listed.
General Hydroponics Flora Grow, Bloom, Micro Combo Fertilizer set, 1 Quart (Pack of 3)
[bfa asin="B017H73708"] [bfaca asin="B017H73708"]
As General Hydroponics points out in their advertisement for the Flora Fertilizer Set, scientists working in Antarctica and for NASA have used their product to raise plants successfully in extreme situations.
You can adjust the mixtures of nutrients in the Flora Series to suit your plants. FloraMicro is a base nutrient mixture with nitrogen, potassium, and calcium. FloraGro builds root structure and helps during the vegetative stage. FloraBloom supports big blooms during the flowering stage.
Fox Farm FX14049 Liquid Nutrient Trio Soil Formula: Big Bloom, Grow Big, Tiger Bloom (Pack of 3 - 32 oz. bottles)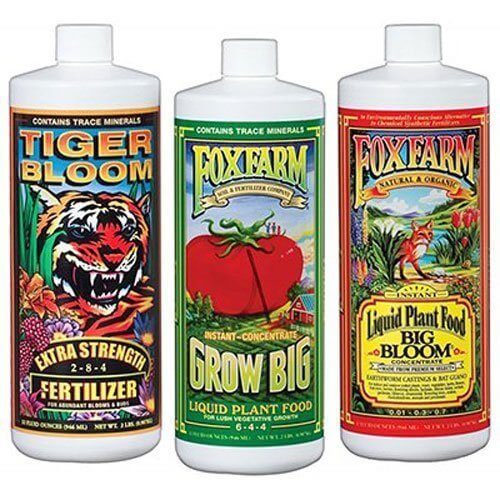 [bfa asin="B00572026S"] [bfauk asin="B00572026S"] [bfaca asin="B00572026S"]
Fox Farm understands how to feed weed so it produces large buds with great flavor. Their three-pack lets you try out their Grow Big, Tiger Bloom, and Big Bloom formulas. Some users enjoy raising their medical cannabis with these nutrients and report very positive results.
Fox Farm recommends starting with Grow Big to encourage lush vegetation. Then when your marijuana begins to bud, switch to Tiger Bloom. You can use Big Bloom throughout the whole growth cycle as a supplement.
Fox Farm Big Bloom Liquid Concentrate Fertilizer, 1-Pint

[bfa asin="B00BYG6P0I"] [bfauk asin="B00BYG6P0I"] [bfaca asin="B00BYG6P0I"]
Here is a smaller pint-size bottle of Big Bloom concentrate from Fox Farm. The manufacturer says it will intensify the odor and flavor of your weed with its special micro-brewed formula. It contains bat guana and earthworm castings, yum yum!
Apply Big Bloom throughout each growth cycle and especially when you notice that your plants are looking weak. One really nice feature of this fertilizer is that you don't need to flush a couple of weeks before harvest so your cannabis is well-fed all the way to the end.
Let's continue with more single formulas.
Miracle-Gro 1001233 All Purpose Plant Food - 5 Pound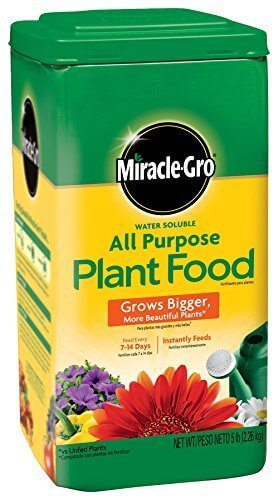 [bfa asin="B000P6QYJK"] [bfaca asin="B000P6QYJK"]
Probably everyone who's ever raised houseplants knows about Miracle-Gro. Can you really put this stuff on your weed?
Miracle-Gro says their formula is safe to use on all flowers, vegetables, trees, and shrubs. You only need to add it to their water once every week or two to see results. They say it won't burn leaves when you mix and apply it according to directions.
Our humble opinion is that you can do better than this. Miracle-Gro is better than nothing, but it's not going to give you the best juicy buds like so many of these other nutrient formulas.
Dr. Earth Organic 5 Tomato, Vegetable & Herb Fertilizer Poly Bag
[bfa asin="B000VZRV4C"] [bfauk asin="B000VZRV4C"] [bfaca asin="B000VZRV4C"]
Dr. Earth doesn't hide their list of ingredients, and we appreciate that. They state that their Organic Fertilizer is made from ground-up fish bones (or meal), feather meal, kelp meal, alfalfa meal, soft rock phosphate, mined potassium sulfate, humic acid, seaweed extract, Pro-Biotic champion strains of beneficial soil microbes plus Ecto and Endo Mycorrhizae. Sounds tasty!
Users of Dr. Earth's formula have reported astonishing growth of their plants without needing any chemical fertilizers as supplements. It works best when used on weed raised in soil, not hydroponically.
Advanced Nutrients Bloom, Micro & Grow
[bfa asin="B004FYSDFQ"]
This three pack of base nutrients serve as the foundation for growing your cannabis. They're designed to make it simple for you to raise healthy weed without fussing over balancing pH or over or underfeeding your cannabis.
Follow the instructions from Advanced Nutrients to provide the right amount of nutrition. When you reach the bloom stage, choose one of the big bud growth formulas below to increase your harvest to the maximum.
In conjunction with your base nutrients, you can add in the two fertilizers below to help your weed grow fast right from the start.
Advanced Nutrients B-52 Fertilizer Booster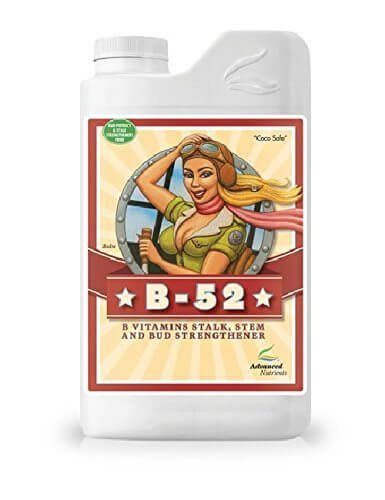 [bfa asin="B00DCY257C"] [bfauk asin="B00DCY257C"] [bfaca asin="B00DCY257C"]
Consisting of water-soluble hamates like hormones and vitamins, the B-52 fertilizer increases root growth and speeds up seed germination. You can use it on soil, moss, or in a hydroponic setup.
Advanced Nutrients Overdrive Fertilizer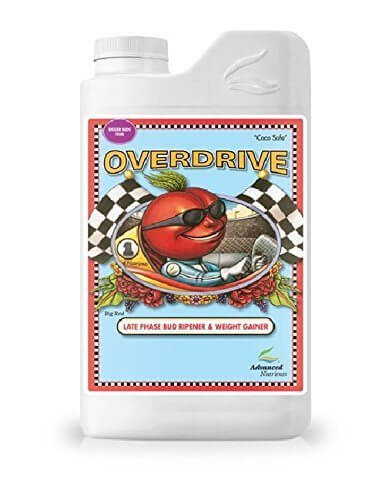 [bfa asin="B00DCX4LW0"] [bfauk asin="B00DCX4LW0"] [bfaca asin="B00DCX4LW0"]
In the last trimester of your plants' growth, use the Overdrive Fertlizer from Advanced Nutrients to help your cannabis take in more nutrients to gain more weight and size.
Advanced Nutrients Bud Candy Fertilizer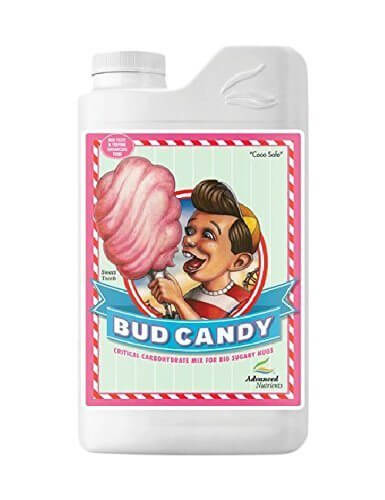 [bfa asin="B003OTZ2PW"] [bfauk asin="B003OTZ2PW"] [bfaca asin="B003OTZ2PW"]
The Bud Candy Fertilizer from Advanced Nutrients protects your seedlings and clones from failure. It's mostly made from magnesium to support growth during the first through the sixth week of flowering. You can combine it with other products from Advanced Nutrients like their Big Bud Liquid Fertilizer.
Advanced Nutrients Big Bud Liquid Fertilizer
[bfa asin="B004TENZMI"] [bfauk asin="B004TENZMI"]
Whether you plan to raise marijuana with hydroponics or in soil, you can use Advanced Nutrients Big Bud Fertilizer. It's specifically created for the 2nd through the 4th weeks of flowering.
Advanced Nutrients are experts in raising weed to its maximum potential so it has the strongest flavor and terpenoids possible. The Big Bud formula contains amino acids, phosphorous, and potassium to give you top yields.
Advanced Nutrients Bud Ignitor Fertilizer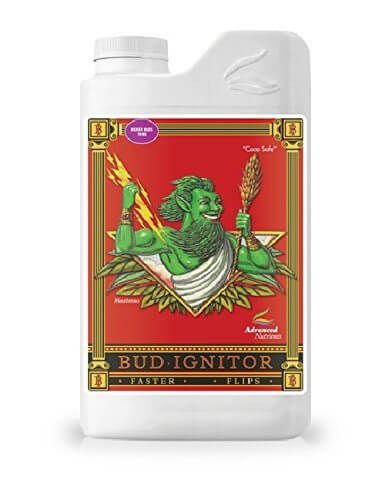 [bfa asin="B00DCX7FIC"] [bfauk asin="B00DCX7FIC"] [bfaca asin="B00DCX7FIC"]
The Bud Ignitor Fertilizer from Advanced Nutrients is designed to be used during the beginning of the flowering stage. It helps cannabis produce more flowers sooner. That way you'll have the biggest harvest possible.
Advanced Nutrients Bud Factor X Fertilizer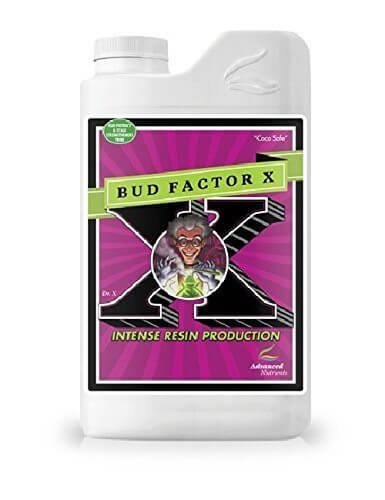 [bfa asin="B00DCUFC4Y"] [bfauk asin="B00DCUFC4Y"] [bfaca asin="B00DCUFC4Y"]
Like the above fertilizing liquids from Advanced Nutrients, Bud Factor X is made to be used during the beginning of the bloom phase. It's designed to enhance resins, terpenoids, flavor, and increase the amount of buds you harvest.
So with all these fertilizers for the flowering stage, how do you pick the right one for your plants?
We dug a little deeper to discover the answer.
Which nutrients are best for blooms?
Advanced Nutrients offers a complete range of fertilizers to accompany your weed's growth from the very beginning all the way to harvest time. If you use their line of nutrients and follow their instructions, you're practically guaranteed to have a successful harvest. In fact, their products have been positively reviewed by and featured in some well-known places like Weeds, Forbes, CNN, Reuters, and CSI.
They recommend feeding your plants a base of Grow, Micro, and Bloom until the beginning of the flowering stage. You can add in B-52 right to jump-start germination and root growth. Add in Overdrive when you get down to the last four weeks.
Then choose one of the bloom enhancers like Big Bud, Bud Candy, or Bud Ignitor. Typically, Big Bud is for hobbyist growers. Bud Candy and Bud Ignitor are for advanced growers with experience in raising cannabis.
Humboldt's Secret Golden Tree
[bfa asin="B00FHQ994A"]
Okay, we know that it can get pricey to purchase a series of specialized fertilizers. Not everyone wants to dive in like that on their first try. That's why you may appreciate Humboldt's Secret Golden Tree.
This little pint-size product makes up to 250 gallons of nutrient solution when mixed with water. It hurries your weed through the vegetation stage and onto flowering, plus it increases your blooms and harvest.
Humboldt recommends adding 2ml of nutrient to each gallon of water in your hydroponic reservoir. Mix in your base nutrient as well. When you hit the flowering stage, increase the Golden Tree to 5ml per gallon. Keep the PPM levels at 1000 but not more than 1800 at bloom.
Accessories
Besides your nutrients, here are a few other useful items to help you grow the best weed.
Hydrofarm GH1514 General Hydroponics Ph Control Kit
[bfa asin="B000BNKWZY"] [bfaca asin="B000BNKWZY"]
We mentioned that Advanced Nutrients says you won't need to worry about pH levels if you use their fertilizers as directed. Well, we think it's still a good idea to check the acidity of your plants' solution especially if you're growing hydroponically.
These liquids from General Hydroponics help you test pH and fix it if it's out of whack. They come with the test tube you need to measure the fluids.
Quick Clone Gel, Most Advanced Cloning Gel for Faster, Healthier, Stronger Rooting Clones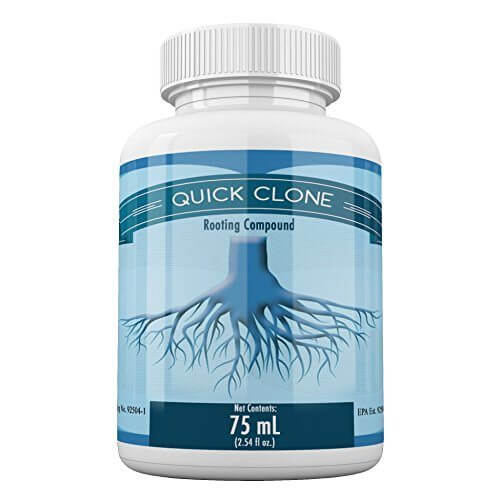 [bfa asin="B00UFH09L8"]
Quick Clone Gel is super handy for taking cuttings and growing more plants. Dip the cutting in water, then in the gel, then place it in a peat plug or soil. Roots should start appearing in about a week.
Garden Safe Neem Oil Extract Concentrate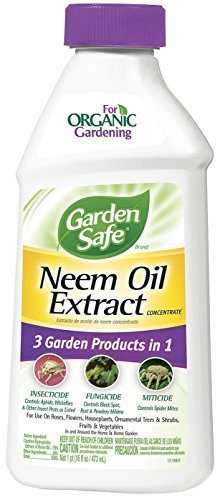 [bfa asin="B004QAWGIO"]
Pests are a problem if you're growing marijuana. Even if you raise it indoors, you could end up with mites or fungus. Neem Oil is one of the safest ways to get rid of the problem without poisoning your plants or yourself.
Black Gold 1302040 16-Quart All Organic Potting Soil
[bfa asin="B004NSBN8S"] [bfaca asin="B004NSBN8S"]
Unless you're growing with a hydroponic setup, you need dirt, good quality dirt. Black Gold is organic and high-quality. It's even OMRI-listed.
247Garden 5-Pack 3 Gallon Grow Bags, Aeration Fabric Pots w/Handles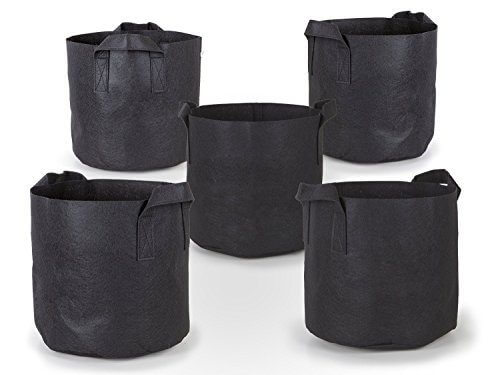 [bfa asin="B013JM3JAI"] [bfaca asin="B013JM3JAI"]
Of course, with soil you need pots to hold it. These fabric grow bags let air in and excess water out so roots breathe and don't rot. The 3-gallon size is about right for adult cannabis plants.
Viagrow 3 Gal. Nursery Pots (10-Pack)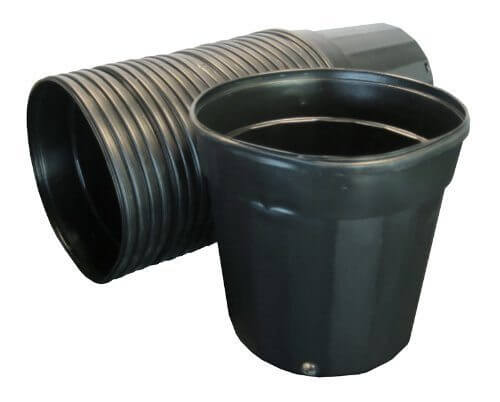 [bfa asin="B0098MNKAS"] [bfaca asin="B0098MNKAS"]
Of course, not everyone wants fabric pots so here are some 3-gallon plastic pots with drainage holes in the bottom. They stack inside each other if you decide to take a break from growing.
Union 63182 Elephant Watering Can, 2-quart, Gray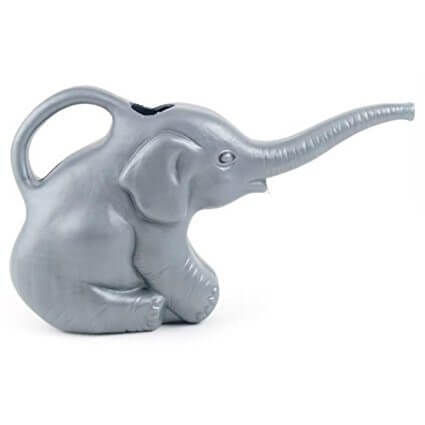 [bfa asin="B000KL6YYK"] [bfauk asin="B000KL6YYK"] [bfaca asin="B000KL6YYK"]
Here is a cute little watering can in the shape of an elephant because you'll need a way to water your weed.
Make your own compost
Okay, you're on a budget. We get that. Or maybe you're living off the grid where stores don't deliver. No problem. You can also make your own compost. It's not terribly hard. But if you're new to growing weed, this may not be the best or easiest option for you. You'll run the risk of over-feeding, or burning it with too many nutrients, or under-feeding and starving it.
That said, let's jump in. Hold your nose.
Method 1, the simplest way to compost
Dump your kitchen and garden waste into a pile or a trench and let it rot
Method 2, use a composting container
Having a container protects your compost from being invaded by critters and keeps the smell down to dull stink
A container will also speed up the process of decomposition
You can sometimes include earthworms in some containers
Method 3, use animal waste
If you already have farm animals making waste, you can deposit that waste on your compost pile but NEVER directly on your weed
Not recommended because of all the hormones and so forth that modern farm animals consume
Recommended composting containers
Using a container hurries up the fertilizer-making process and it keeps your compost in one neat place instead of stinking up the yard.
The Most Beautiful Composter in the World
[bfa asin="B0121G9ZJW"]
This is the real name of this product, we didn't make it up. The Most Beautiful Composter in the World is made by the company called Envirocycle Systems, Inc. It's built from BPA-free plastic and comes fully assembled and ready to use. It even has a 5-year warranty.
Chef's Star Stainless Steel Premium Compost Bin with Charcoal Filter - 0.6 Gallon
[bfa asin="B014JN5IT6"] [bfaca asin="B014JN5IT6"]
At a little over half a gallon in size, this composter can sit in your kitchen so it can collect your orange peels. It has a charcoal filter to keep odors under control.
When composting, do this sh*t for best results:
Keep your compost pile moist but not wet
Drop in fruit peels, vegetable trimmings, grass clippings, leaves, anything plant-related, even newspaper and tea leaves
Avoid composting meat or oily scraps
Drop in soil every so often and stir
Stir again, about once a week
Some ingredients will add carbon to your fertilizer, others will add nitrogen. Carbon comes from wood, cardboard, pine needles, straw, hay, leaves, and wood ash. Nitrogen comes from vegetable and fruit scraps, coffee grounds, seaweed, and grass clippings. Egg shells are neutral.
The problem with making your own compost is that it's hard to control your NPKs, or the levels of nitrogen, phosphorous, and potassium. You can send your compost to a lab for testing (freeze a sample first). Cannabis is a bit picky, and each strain may need a little different amount of each basic ingredient for best results.
If you're a new grower, try using pre-made organic fertilizers for your first go-round. Once you get a feel for how cannabis grows, you can branch out and try new things.
The best substrates and soils for growing cannabis
Loam like the soil in the Black Gold Potting Soil (in the Accessories section above) is the gold standard for raising cannabis if you're not doing hydroponics or another kind of soilless setup. Loam is composed of 40% sand, 40% silt, and 20% clay. Roots can breathe and nutrients penetrate all the way down. You may choose to mix it with vermiculite and perlite. Vermiculite and perlite are great for aeration and drainage.
Clay is a common soil just by itself, but it's terrible for growing weed. Avoid sandy soils, too. Peat moss is acidic, and not ideal unless blended with something else. Cannabis likes a pH of 6.5, just a tiny bit acidic.
Besides the liquid testing kit from General Hydroponics, if you plan to rely on compost for fertilizing your cannabis, invest in a pH meter. It's a quicker and more reliable method for testing acid levels in your soil. Here are a couple of examples:
Benestellar Digital pH Meter with 3 Set of pH Buffer Powder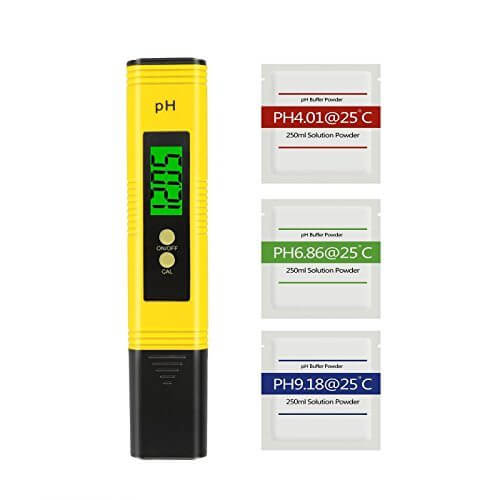 [bfa asin="B01IR5MMJQ"]
The Benestellar Digital pH meter has an LCD display that tells you down to 0.01pH how acidic or alkaline your nutrient solution is. Great for hydroponic setups.
Kany 3-in-1 Soil Moisture Meter, Light and PH acidity Tester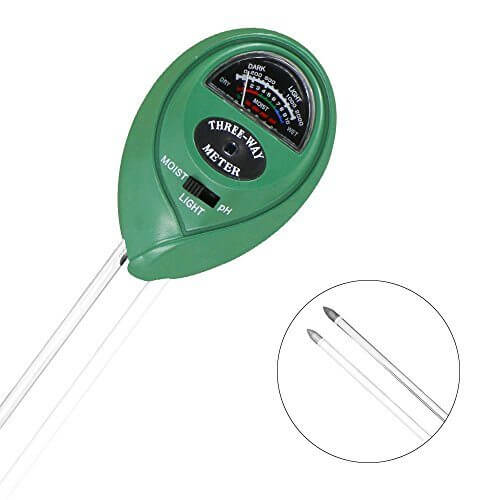 [bfa asin="B01HZI81QO"]
The best part about the Kany meter is that you can stick it into soil, not just liquids. It measures acidity as well as moisture so it's a very handy tool to have.
Selecting the correct levels of fertilizer according to stage
In the vegetative phase of growth, your weed will use a lot of nitrogen to grow big and leafy. You can get that from blood meal, feather meal, and bat and bird guano.
As the plants start to flower, stop feeding as much nitrogen. Your plants will need more phosphorus and potassium to bloom. Give them a ratio of approximately 15-30-30 for flowering, as in 15 percent nitrogen to 30 percent each of phosphorous and potassium.
If you need more magnesium, you can get that from dolomite lime. That also gives your plants calcium.
For bloom, increase the amount of calcium as well by covering the soil around your plants with a layer of finely ground eggshells.
Ideal temperature for growing indoors
Inside your grow tent, strive to maintain the air between 72 to 76 degrees F. That's not too hard if you're using LED lights because they run cool.
When to harvest
Around the end of the 12th week of growing your cannabis, you should be ready to harvest your crop. In the last week, keep a close eye on the trichomes each day. When they start to turn an amber color, it's time to trim off your buds. Your flowers should also have white and brown pistils visible.
Recommendation
New growers and hobby growers may benefit more from pre-made organic fertilizers than trying to brew their own teas and make their own nutrients. If this describes you, pick one of the above fertilizers based on your needs.
For one or two plants as an "experiment," try one of the General Hydroponics sets, either for hydroponics or for soil. Or try the Fox Farm Trio.
If you're going for a bigger harvest, check out the Advanced Nutrients series. They take almost all the hassle out of feeding your plants. All you have to do is measure and mix it in water and then apply it according to their directions. Fortunately, they give clear instructions.
We don't recommend Miracle-Gro, although we know someone's going to try it anyway. Go for Humboldt's Secret Golden Tree instead and prepare to supplement if needed.
Invest in a pH measuring system, either the liquid kind with a test tube or else a meter. It's worth it if you plan to raise marijuana more than once. It's also worth it if you want to keep your plants as healthy as possible.
Conclusion
Check back soon for more reviews of the best products for growing and enjoying cannabis. Until then, keep it legal or at least protect yourself and keep it on the down low. Happy harvesting!
Also, check out our reviews of the best hydroponics systems and hydroponic grow boxes.